Find Your JOY!
---
Are you struggling to live your Life's Purpose? Are you in Transition due to recent changes, challenges or loss?
You are not alone!
We all need help through life's transitions. Coaching is the way to take time for you. It's the ultimate spa for your spirit.
You have an internal warehouse of images. Let these guides lead to joy. I will show you how to follow. Whatever path you choose, get ready for clarity. The answers you seek are Write Inside!
Call me
for personal coaching by phone, hosting a party at your home or learn how at your own pace with my Workshop-In-A-Book,
My Body, My Car: How to Coach Yourself Through Life's Little Accidents
Want to know what I have been up to lately?
Click Here
to go to my blog page and read my adventures living in the beautiful seaside town of Santa Barbara.
Create a joyful life the easy way....PLAY!!!!
---
Testimonials
Read what her students had to say...

"Daily viewing and reflection of my Vision board kept my Vision in my consciousness. It helped me identify opportunities and barriers as they appeared. Being able to continually to add to the board let me see growth and a focusing of what I was seeking."
--Kathleen Deragon, writer & former editor, Women's Press of San Luis Obispo

"Your methodical guidance was perfect"
--Santa Barbara Visioning (R) workshop participant

"The whole process the movement was wonderful to free the song, to allow the creative energy to flow: the non-dominant hand music/drawing writing was all so revealing."
--Emily Yurchesen, author of An Odyssey of Song: Musical Journey into Your Creative Heart

Powered by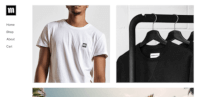 Create your own unique website with customizable templates.