Learn More

---
Creative Journal Method




The Creative Journal method teaches that your feelings are simply your feelings. E

xplore all of your emotions in a safe, non-judgmental environment through non-dominant hand techniques.

Feelings are like people, we all want to be seen and heard.

Benefits:

learn non-dominant hand techniques
accept all of your emotional energy
differentiate between the real you & your inner critic
release stress and trauma
make empowered choices, rather than habitual choices

​The Creative Journal method and Visioning

®

were developed by Dr. Lucia Capacchione.

Visioning

®




Visioning

®

is a wish with a plan that uses

a whole mind approach to creating a Vision Board.

This means using non-dominant hand image writing: the mind uses words from the left-brain, but the content is generated from the right-brain.

Vision boards are based on the book Visioning: Ten Steps for Designing the Life Of Your Dreams by Lucia Capacchione.

The ten steps include Setting The Intention, Focusing on the Vision, Experiencing Creative Chaos and Celebration!Here are my Vision Boards with vignettes of manifestations and heart wisdom.

The crux of a Vision Board is that the images express a feeling of what you want, rather than only portraying specific, materialistic images of the desire.

Benefits:

learn visual brainstorming
integrate right & left brain functions
practice overcoming creative blocks
discover how to apply the creative process in daily life

CLICK HERE TO READ MORE ABOUT IT ON THE BLOG!
Powered by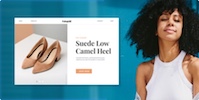 Create your own unique website with customizable templates.